July 27, 2012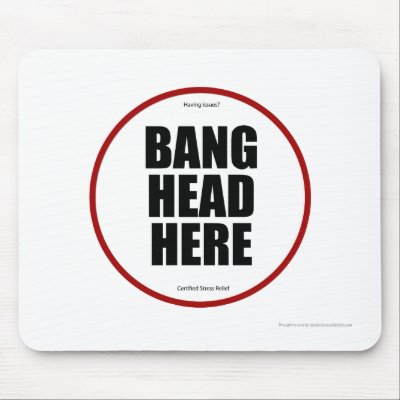 This week has been mainly full of issues, all related to Finn, and though Sir and i also celebrated our third wedding anniversary on Wednesday, i'm going to concentrate on the 'problems' in this post, as often i find that writing about them on here helps me see them in a new perspective.
Anyway, on Monday i got a call from Finn's nursery to say that he had swallowed a coin and i would need to take him down the hospital. i'm not even going to get into a discussion about how he managed to get hold of a coin at nursery, i know Finn well enough to suspect that he wedged himself into a tight gap and found a coin there that nobody knew about...
So i took him down the hospital, along with William and Poppy (who is off nursery now due to summer holidays) and he had an x-ray which showed that yes he had swallowed a coin, but it seemed to be 'moving along' and should be passed naturally within a couple of days (which it did). Then the doctor looked at Finn's notes and got all serious when he told me that he's going to have to inform social services because Finn has had lots of hospital visits and he's not even 2 yet. i know it looks bad on paper - bump to the head causing an 'egg', deep cut to the head requiring glue, putting a marble up his nose on 2 separate occasions, breaking his wrist and taking the plaster cast off twice, swallowing a coin and probably some others i'm forgetting about - but surely one look at him tells you he is a healthy, happy, well-cared for little boy?
Social services have yet to turn up on our doorstep, but the GP did phone the next day and ask if i wanted to make an appointment to discuss Finn's 'behavioural issues' in more detail - i've already mentionned Finn's hyperness to him and he told me he's too young to be assessed for any of the related conditions. But now it seems that a phone call from the hospital has made the doctor take me seriously. So we went for the appointment yesterday, he asked me lots of questions about Finn, and has referred us to a specialist in assessing and treating behavioural and conduct disorders in very young children. We haven't got the date through yet, but it should be in the next few weeks. Part of me is glad this is happening and we might get the help that Finn needs, but part of me hopes he is just a 'normal' little boy who happens to be particularly exhuberant in his method of exploring the world.
Oh, and then the nursery manager had a meeting with me, during which she explained that staff are finding it difficult to 'appropriately support' Finn at the moment because he is too loud, too boisterous, too energetic, too fast, too impulsive, too reckless, too accident-prone, too messy, too destructive, too impatient, etc. i thought she was gearing up to asking me to remove Finn from the nursery altogether, so was rather defensive at first, but it turns out she wanted my permission to put him on 'Early action plus' which means he will have his needs assessed (by the nursery) and be given extra support and supervision and possibly special physical and/or sensory activities throughout the day. Which i'm all for. She also asked if she could have him assessed by an ed psych if it became necessary and i agreed to that too, because the more support Finn can get, the better right?
i'm thinking that we're probably going down the ADHD route here, even though my research tells me that kids rarely get diagnosed below the age of about 7. In fact it's quite rare to get diagnosed below the age of 5 and here's Finn not even 2 yet already on the ADHD radar of a number of people and going for an assessment with a specialist soon! Part of me wants him diagnosed and part of me doesn't, but mainly i just want some advice on how to keep him safe and validation that it's not my fault he keeps hurting himself. Especially as his tantrums are getting worse lately, and he can become very destructive and very loud when thwarted in any way at all. Luckily he hasn't been aggressive yet, but i fear it's only a matter of time..... The nursery have told me of a number of incidents involving the other children, such as Finn pushing crayons up kiddies' noses (he just said "uppie nose" when i asked him why), trying to push children off the top of the slide while shouting "fly!" and trampling over children sitting on the ground whilst he zooms around. None of which sound like deliberate acts of harm to me, but still they must be difficult for the nursery staff to deal with.
i guess we'll just wait and see what happens.