December 24, 2012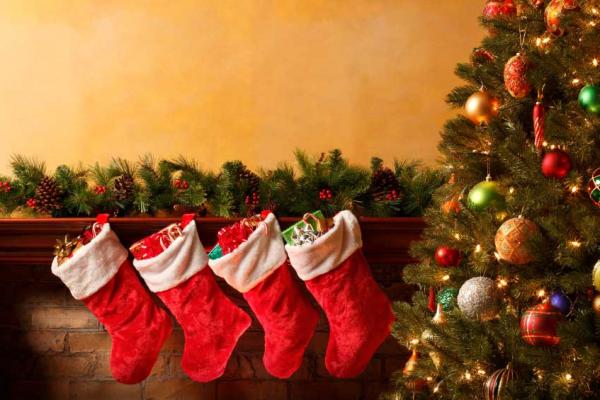 and we've had a very busy few weeks leading up to the big day, but everything is ready now - all the food bought, all the presents wrapped, everything waiting for tomorrow.
We've been taking the kidlets to lots of Christmassy events to get them in the mood (not that Finn needs much encouragement to get excited about Christmas), as i feel this is the time to really let them enjoy the magic of Christmas, when they still believe in Santa and feel that anything can come true. In recent weeks we've been to Winter Wonderland in Hyde Park, to Willows Farm which does lots of Christmas things, to visit Santa's Grotto in several different places, to the pantomime, to see the Christmas lights switched on and out to play in the snow (for the one day of snow we've had so far!)
Finn asks everyday when "Sannie" is coming with his "dogs" (he means reindeer) and he has asked for a real dinosaur for Christmas. We had a bit of a dilemma on the best way to fulfil his wish, but think he will be happy with the presents he gets. Finn's hyperness seems to have gone into overdrive the more excited he gets about Christmas and we have had to hide all the advent calendars and Christmas presents to stop him tearing them all open in one big rush. That hasn't stopped him from wreaking other types of destruction all over the house however; his latest games are throwing himself at the Christmas tree in an attempt to climb it (inevitably ending up underneath it as it falls - "tree goes booooooom!"), tipping packets of food all over the floor and treading through the resultant mess and throwing any object he can get hold of down the stairs (not checking whether anyone is on them first). But he remains a loveable little rogue, full of joy and happiness and difficult to be cross with.
Poppy is excited about Christmas too but in a more reserved older sister type way! She has asked for a range of presents related to arts and crafts, nature and science and her favourite TV characters, and we have got her a few surprises too. Poppy played the part of an angel in her school nativity play and was very very sweet during the special angel song and dance they did. She has also been drawing lots of Christmas pictures, which we have on display all round the house and has decided to leave out one carrot per reindeer (13 in all) plus a mince pie for Santa tonight! Poppy has really enjoyed all the special Christmas outings we have been on and always whispers into Santa's ear for him to 'help William's head and sort out Finn's hypers" - bless her.
William doesn't really understand about Christmas and he has been getting a bit stressed out by all the noise and changes, but he loves all the lights and the music. William is getting a range of sensory, educational and fun toys tomorrow, which we will help him open in stages so he doesn't get too overwhelmed. And if he needs to he can spend some quiet time up in his sensory room.
We're planning to have a fairly relaxed Christmas day at home tomorrow, just the 5 of us, with a traditional Christmas dinner, presents-opening spread throughout the day, watching some TV and playing with the kids' new toys. And an early bedtime for the kidlets as i know they will be up early (Finn got up at 3:30am this morning!).
Merry Christmas everyone :)